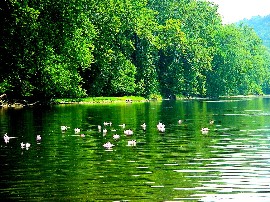 Chelsea's Lilies
We cast these Resurrection Lilies (provided by Kitty) on the water just after we committed Chel's ashes. She was always a dramatic child.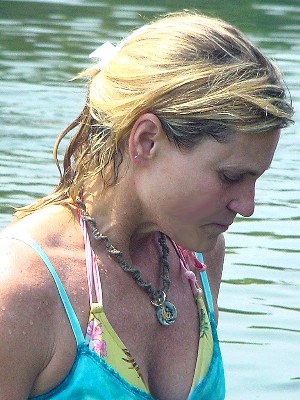 A Mother's Grief
This picture was taken just before we left the river.

The last picture
Chip at the river
Debi, Sally Rose, and her dad Fuzzy.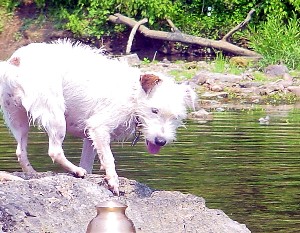 Ace, Sally Rose and Mary Pearl's dog, checks out the urn.